Featuring savory dishes skillfully prepared by Executive Chef Allison Walts.
Must be at least 21 years old to attend.
---
Fête de Fin d'Année
(End of Year Party)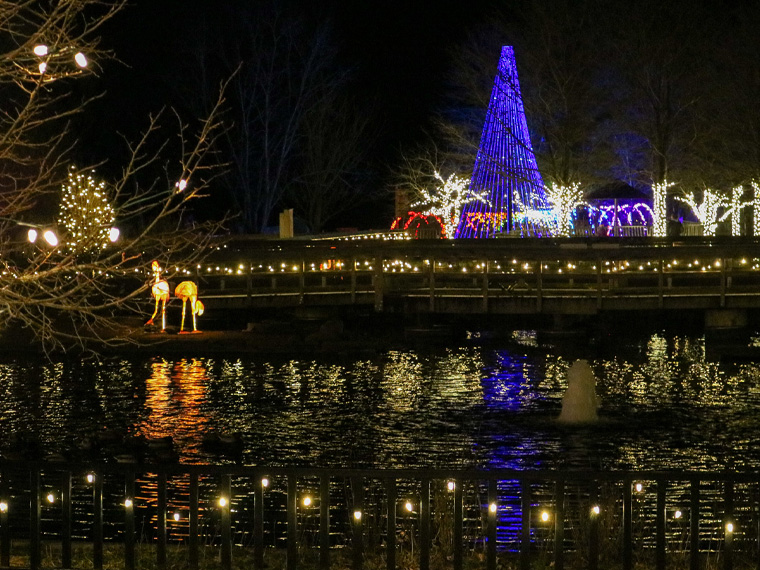 Wednesday, December 13

, 2023 | 6-9 p.m.
This December we will be focusing on the subject of Enrichment at the Zoo--what it means, what it looks like, and how our guests can help!
MENU

L'APERITIF - Walk through our festive Holiday Nights lights display in the Courtyard while enjoying a cup of traditional Lait de Poule (egg nog) and a warm l'aperó of Amandes aux Quatre Épices (spiced almonds)
AMUSE-BOUCHE - Radis au Beurre (radishes, butter, Fleur de Sel, toast)
HORS D'OEUVRE - Huître à la Mornay (baked oyster, cheese sauce)
LE POISSON - Crevette et Courgette en Papillote (shrimp and zucchini in a parchment paper parcel, herbs, white wine butter sauce)
L'ENTREÉ - Poulet Forestiere aux Lentilles Provençal (bone-in chicken breast, mushrooms, stewed lentils)
RELEVE - Côtelettes d'Agneau, Gratin Dauphinoise, Haricot Vert, Beurre Rouge (Dijon- and herb-crusted lamb, potatoes, haricot vert, red wine butter sauce)
LE DESSERT - Plat d'Éclair Miniatures (chocolate eclairs from The Patisserie in Skaneateles, NY)
**Please dress accordingly as we'll be starting our evening in the courtyard.
---
Previous Gourmet Dinner Pairings
Fantastic Friendsgiving Feast
Friday, November 10, 2023 | 6-9 p.m.
Bring everyone to the table for this Fantastic Friendsgiving Feast buffet dinner! Enjoy of a delicious bounty of traditional Thanksgiving favorites with friends and family, an animal meet and mingle, and more! This dinner is $49 per person with a cash bar.
MENU

Sausage and apple stuffing
Candied yams
Roasted root vegetables (brussels sprouts, carrot, fennel, onion)
Green bean casserole
Sliced turkey breast & pulled dark meat
Gravy and orange cranberry chutney
Mashed potatoes
Rolls and compound butters for the table
Salad w/roasted sweet potato, bacon lardons, feta, dried cranberries, maple vinaigrette
Assorted pies (apple, pumpkin, pecan)
Must be 21 and older to attend.
October Gourmet Dinner Pairing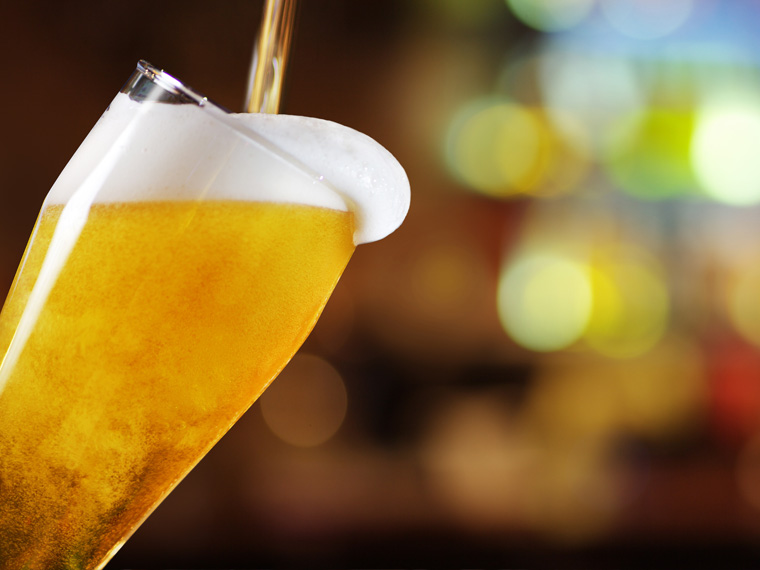 Friday, October 27, 2023 | 6-9 p.m.
Come celebrate a season of bountiful harvest themed around Bavarian cuisine and beer garden culture.
MENU

On the table—Bavarian soft pretzels and various mustards/beer cheese
Course 1: Kartoffelsuppe - German potato soup with bacon, sausage, and chives; paired with Octoberfest (Marzen style lager)
Course 2: Gurkensalat - German cucumber salad with dill, onions, and sour cream; paired with Black Forest (Dunkel style lager)
Course 3: Veal schnitzel with lingonberry sauce, braised red cabbage, and black pepper spaetzle; paired with Pumpkin Ale
Course 4: Sauerbraten served with warm potato salad; paired with Honey Pils
Course 5: Schwarzwälder Kirschtorte Black Forest chocolate cake —rich chocolate cake made with Kirschwasser and layered with whipped cream frosting and chocolate shavings, topped with dark cherries; paired with Clouded Dream (NE IPA)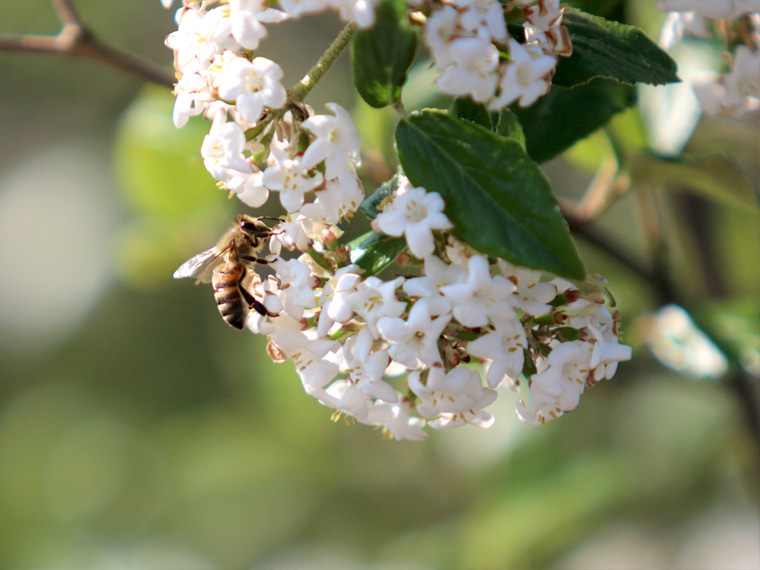 Friday, September 8, 2023 | 6-9 p.m.
This savory seasonal delight, celebrating National Honey Month, will be paired with a mix of ciders, wines, and a mead. You'll also enjoy learning about the art of beekeeping and the important role of pollinator bees from the zoo's expert beekeepers.
MENU


Course 1: Heirloom tomato caprese salad with fresh basil, burrata cheese, herb oil, and a balsamic reduction
Course 2: Grilled corn chowder with bacon lardons, chives, and crème fraiche
Course 3: Maple-glazed pork belly with apple and fennel slaw in a honey-mustard vinaigrette
Course 4: Braised grass-fed beef short ribs in a red-wine reduction with whipped potato and roasted root vegetables (carrots, onion, sweet potatoes), garnished with microgreens
Course 5: Apple and cheddar cheese turnovers with fresh whipped cream and salted caramel sauce
Elephantastic Eats! Featuring Meier's Creek Brewing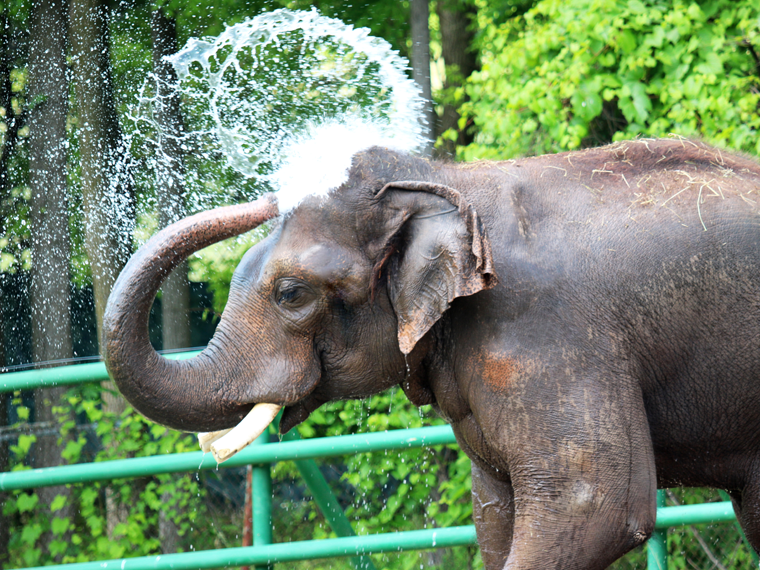 Friday, August 25, 2023 | 6-9 p.m.
MENU
Celebrate
Asian Elephant Awareness Month
with a delectable vegetarian gourmet dinner inspired by our beloved herd of Asian elephants!
STARTER: Gazpacho Shooters (tomato, radish, cucumber, red onion, herbs); Meier's Creek Elephantastic


COURSE 1: Watermelon Salad Cups (watermelon, feta, cucumber, melon, red onion, basil); Meier's Creek Morning Sun


COURSE 2: Beet Carpaccio (red and golden beets, arugula, roasted red peppers, shaved parmesan, capers, olive oil, lemon juice); Meier's Creek Mo' Honey Mo' Kolsch


COURSE 3: Grilled Eggplant Roulade (eggplant, ricotta, spinach, red sauce); Meier's Creek So Hot Right Now


COURSE 4: Fried Polenta Napoleon (parmesan polenta, zucchini, yellow squash, mushroom, fresh mozzarella, balsamic glaze, chive oil); Meier's Creek Old Old Wooden Ship


COURSE 5: Jean's Chocolate Mousse (fresh whipped cream, berries); Meier's Creek Post-Emptive Warning
Summer Harvest Pairing Dinner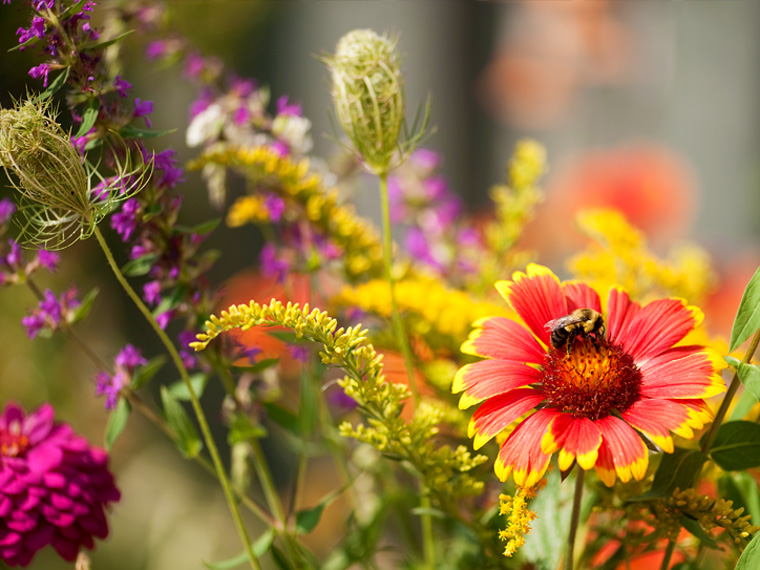 Friday, July 21, 2023 | 6-9 p.m.
A celebration of nature's seasonal garden delights. Enjoy a fresh and savory dining experience paired with delicious wines, and learn about the work of the zoo's Horticulture Team.
ON THE TABLE: Tomato Tart (puff pastry, heirloom tomatoes, herbs, house-smoked salt)
COURSE 1: Chilled Beet Soup (beets, potatoes, carrots, chives, crème fraîche, beetroot microgreens)
COURSE 2: Broiled Mussels (mussels, house-made butter, garlic, parsley, lemon)
COURSE 3: Poached Shrimp (Green Goddess dressing, sugar snap peas, avocado, butter lettuce, lemon)
COURSE 4: Duck Confit (duck legs, Honeycrisp apples, yellow onion, swiss chard, herbs)
COURSE 5: Peach and Bleu Cheese Toasts (peaches, bleu cheese, country-style bread, baby arugula, honey, lemon, olive oil, spearmint)
The following ingredients will come from the Horticulture Team's gardens at the zoo:
Chives

Dill

Parsley

Sage

Swiss Chard

Basil

Oregano

Spearmint and wild mint

Thyme

Snap peas

Beetroot microgreens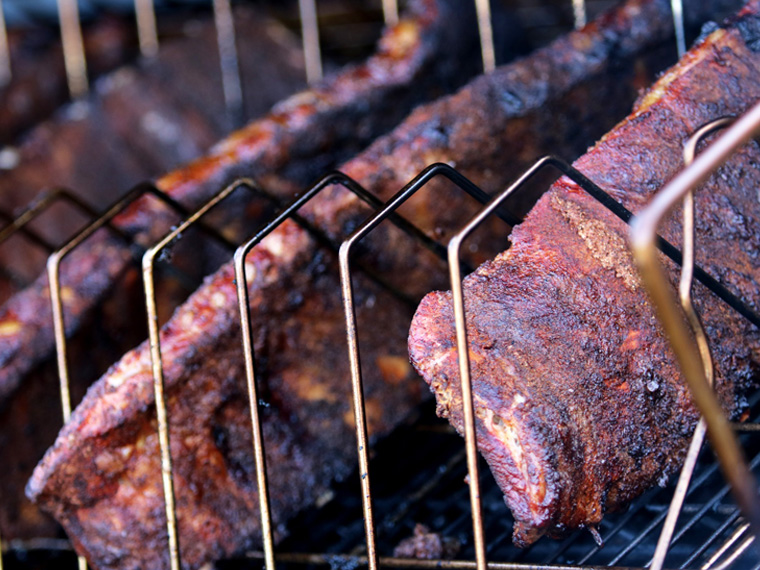 Friday, June 23, 2023 | 6-9 p.m.
MENU
APPETIZER DISPLAY
Deviled eggs

Cheeseballs

and toast points

Pigs in a

Blanket

French onion dip in a bread bowl

Pineapple hedgehog

Party punch bowl (beer, vodka, tequila, pink lemonade mix; citrus

and maraschino cherry ice ring/garnish)
COURSE 1 (plated)
Grilled shrimp ("shrimps on the barbie") on a

(grilled) watermelon salad w/arugula, feta, pickled red onion, balsamic glaze
COURSE 2 (family-style) 
Smoked pork ribs w/sweet

and spicy dry rub ("Memphis dry")

Baked beans w/smoked onion & bacon

Cucumber/tomato/onion salad
COURSE 3 (family-style)
Beef brisket w/Dinosaur BBQ Sensuous Slathering Sauce

Smoked mac

and cheese

Broccoli salad w/bacon, onions, raisins, sunflower seeds, creamy dressing
COURSE 4 (family-style)
Pulled

-pork sandwich w/Carolina BBQ sauce and quick-pickled cucumbers

Coleslaw

Fresh corn salad
COURSE 5 (plated)
Individual pineapple upside

-down cakes
Experience an outdoor evening BBQ paired with refreshing beers from Willow Rock Brewing Company that celebrates the arrival of summer and the amazing creatures of the Rosamond Gifford Zoo! This dinner will be hosted in the courtyard, weather dependent. Please dress accordingly.
Savoring the Flavors of Spring!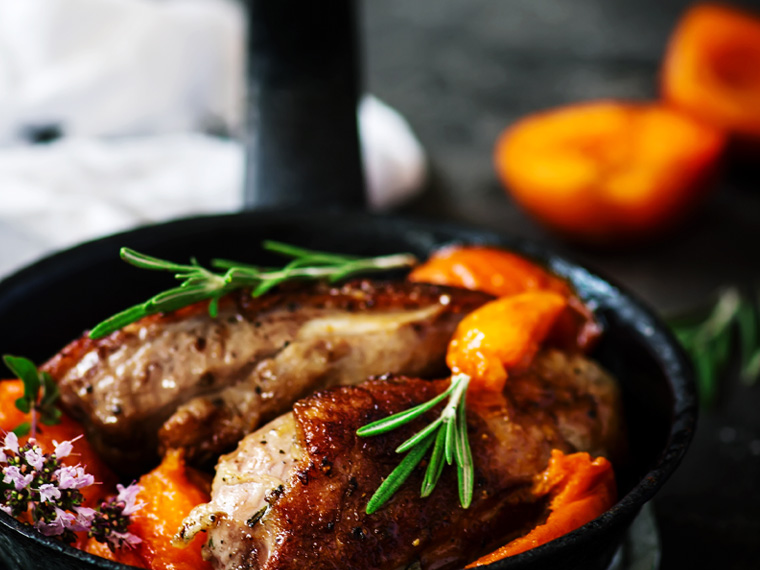 Friday, May 12, 2023 | 6-9 p.m.
MENU
Course 1 - Crostini with wildflower honey, whipped lavender goat cheese, and candied pecans
Course 2 - Mushroom soup with crème fraiche and chives
Course 3 - Grilled rack of lamb, mint pea puree, onion marmalade, pea shoots
Course 4 - Apricot-glazed duck breast, with wild rice pilaf, and asparagus tips
Course 5 - Blueberry and lemon tart, garnished with edible flowers
Flavors of South Africa paired with South African Wine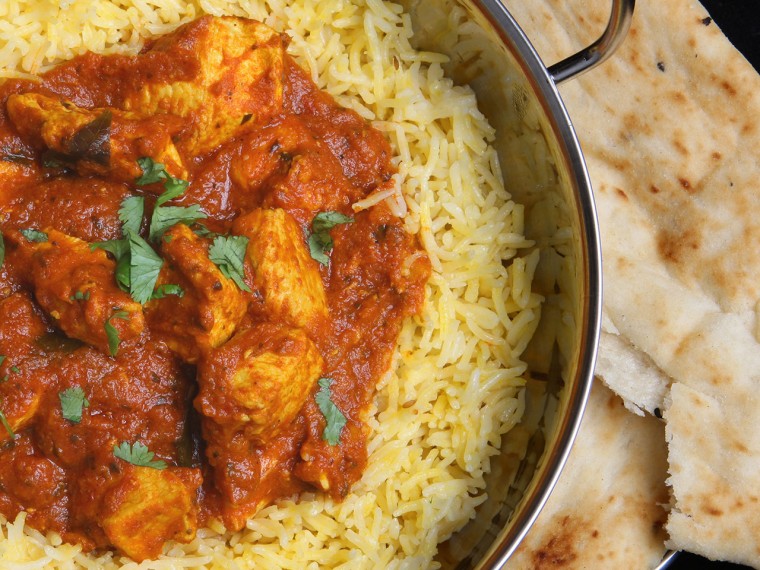 Friday, April 28, 2023 | 6-9 p.m.
Savor the flavors of South Africa and learn about the creatures that originate from this geographically diverse region – our charismatic meerkats and inquisitive Cape porcupines!
MENU
Course 1: Oepsies – Bacon-wrapped candied cherries served with barbecue sauce


Course 2: Peri Peri Shrimp – grilled shrimp marinated in peri peri sauce served over white rice


Course 3: Cape Malay Curry – braised chicken spiced with mild masala. Served with roasted potatoes, carrots and onions


Course 4: Lamb and Green Bean Bredie – lamb braised in tomatoes with green chilies and green beans


Course 5: Malva Pudding – traditional South African pudding made with apricots topped with a cream sauce


Marvelous Mardi Gras Medley paired with Rum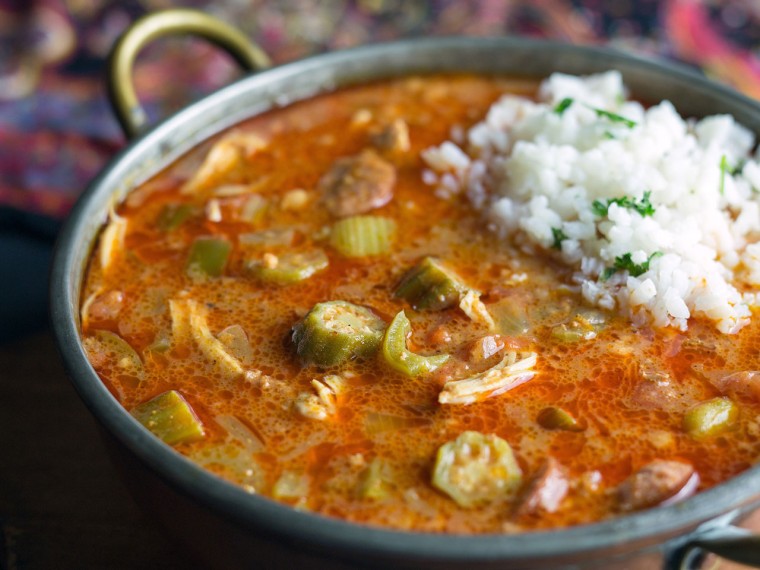 Friday, February 10 | 6-9 p.m.
MENU
Oysters Rockefeller — oysters on the half shell baked with bread crumbs, lemon, parsley, and butter
Muffuletta sandwich — a true New Orleans original — made with Italian charcuterie and a spicy olive spread on soft bread
Shrimp étouffée — shrimp stew made with the Holy Trinity of celery, onion, and green pepper, dark roux, and Cajun seasonings; served over white rice
Fried catfish — crispy fried catfish filet, served over maque choux, a classic Cajun dish of corn, peppers, onions, and spices
Bananas Foster — bananas cooked in a brown sugar butter sauce and flambéed with rum, served over vanilla ice cream
King cake — this vibrantly colored cake is baked with a special surprise inside–whoever finds the surprise wins the prize!
Savory and Sustainable Seafood paired with Oyster Bay Wines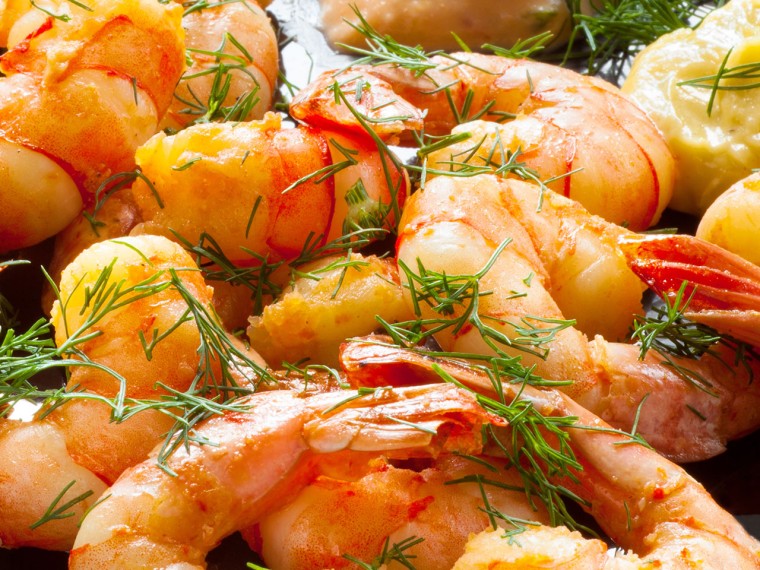 Friday, March 24, 2023 | 6-9 p.m.
MENU
Course 1: House made sushi rolls
Course 2: Seared scallops with melted leeks, micro greens, and brown butter lemon vinaigrette
Course 3: Honey-garlic shrimp skewers, napa cabbage, carrot, red onion, slaw, with ginger & peanut dressing
Course 4: Local coho salmon, roasted fennel, onion and tomato, with pistachio gremolata
Course 5: Lemon mousse
---
Gourmet Dinner Pairing Photo Gallery