Friends of the Zoo Hires Phil Austin as Director of Finance
Friends of the Zoo Hires Phil Austin as Director of Finance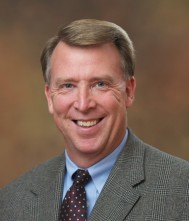 SYRACUSE, NY, June 10, 2021 -- Phillip "Phil" Austin of Chittenango has joined the Friends of the Rosamond Gifford Zoo as the new director of finance. He is responsible for all financial activities and reporting for Friends of the Zoo, a 501(c) (3) non-profit support organization to the Rosamond Gifford Zoo.
Phil has more than 20 years' experience in hotel and hospitality financial accounting and management. He also is former publisher of the Oneida Daily Dispatch newspaper.
"Phil has been an executive-level accountant and financial manager for decades, and we are thrilled to welcome him to the Friends of the Zoo team," said Friends of the Zoo Executive Director Carrie Large.
A native of Fairport, Phil holds a bachelor's degree in business administration from Oswego State University. After college, he packed up and followed his then-girlfriend, now wife, Amy, to Phoenix, AZ, and got a job as a waiter in a Wyndham hotel. He took advantage of the Wyndham Hotel's Management in Development program to train as a front desk and housekeeping manager, a role that took him to Nashville, TN.
"At the end of the program they asked me whether I wanted to be the front desk manager or the housekeeping manager," he said. "I said, 'Neither, I want to be the accountant.'" Wyndham agreed and sent him to Dallas, TX, where he rose from associate staff accountant to staff accountant to operations manager.
In 1998, Wyndham took over a former Marriott on Syracuse's Carrier Circle and Phil moved back to CNY as Controller for that property. In 2002, the hotel was "downsized," so he shifted to the newspaper industry as Controller for Oneida Publications, Inc., publisher of the Oneida Daily Dispatch and three weeklies. In 2005, he was promoted to Publisher and General Manager, overseeing six department heads with 72 employees.
In 2010, with newspapers experiencing a downturn, he returned to the hospitality industry as Controller for the Crowne Plaza Syracuse hotel and also served as regional controller for three other Crown Plaza hotels in the Northeast. He has since served as Director of Finance for the Sheraton University Hotel and the Marriott Syracuse Downtown.
Phil said he is excited to be working at a place he has often enjoyed with his wife and their two children who are now in college. "I like the idea of supporting the zoo in any way I can," he said.