Rosamond Gifford Zoo Announces Winning Baby Porcupine Names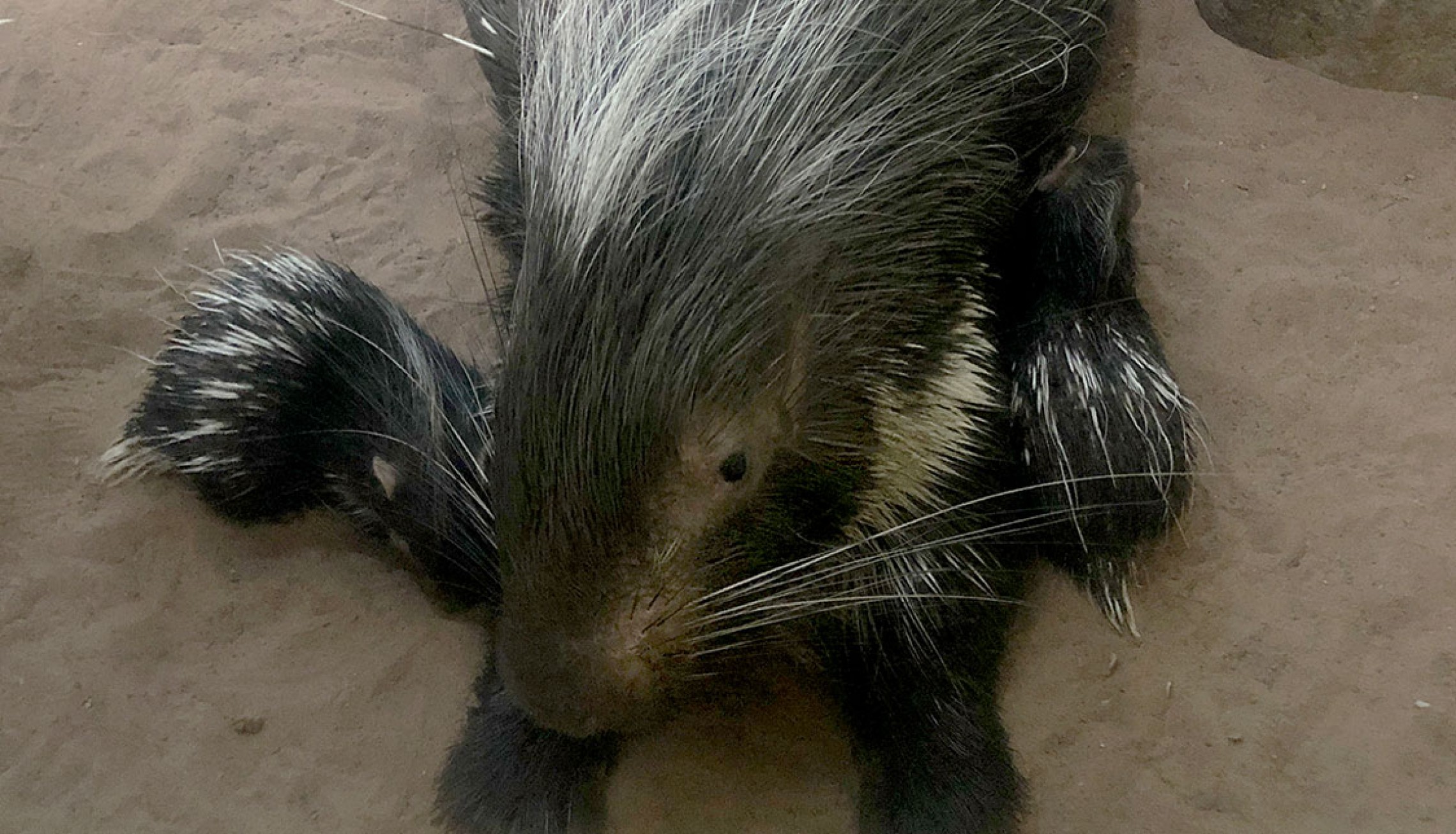 SYRACUSE, NY, December 17, 2021 — The winning names for the Rosamond Gifford Zoo's two new baby Cape porcupines are Fennel and Nettle. The zoo held an online naming vote to select the names, which reflect the animal care team's 2021 naming theme of spices and herbs.
The newborn porcupettes are the offspring of African Cape porcupines Holley and Bristle, who were successfully introduced this past July and have been close companions since. The babies were born in the early morning of Friday, December 3, the first births of this species at the zoo. The new family can be seen on exhibit in the zoo's Social Animals Building.
Cape porcupines are native to central and southern Africa and are among the largest species of porcupines. They have long quills all over their bodies, many with white tips that give them a striking appearance. They also have long spines on their tails that do not detach; they are hollow and make a rattling sound when shaken that's used to ward off predators.
Contrary to popular belief, porcupines can't "throw" their quills. Instead, the animal will run sideways or even backwards to stick their quills into an attacking predator.
Cape porcupine pairs are monogamous and both parents care for the young. Porcupettes are born with soft quills that harden after a few days. When Holley is not nursing the babies, Bristle helps watch and care for them so Holley can eat, drink or just take a break.
Zoo Director Ted Fox said the porcupettes are a male and female. The small mammals team chose five flavorful names for the naming vote: Fennel, Nettle, Masala, Saffron and Coriander. Fennel and Nettle were the top vote-getters, with Saffron a close third.
Fox said the female will be named Fennel and the male Nettle, and encouraged visitors to come and see them while they're still tiny.
"There aren't many things more adorable than a baby porcupine," he said. "We're really happy that our team was so successful in introducing this pair with such great results."